2023 Delaware DECA State Career Development Conference (DECDC)
Returns in Person!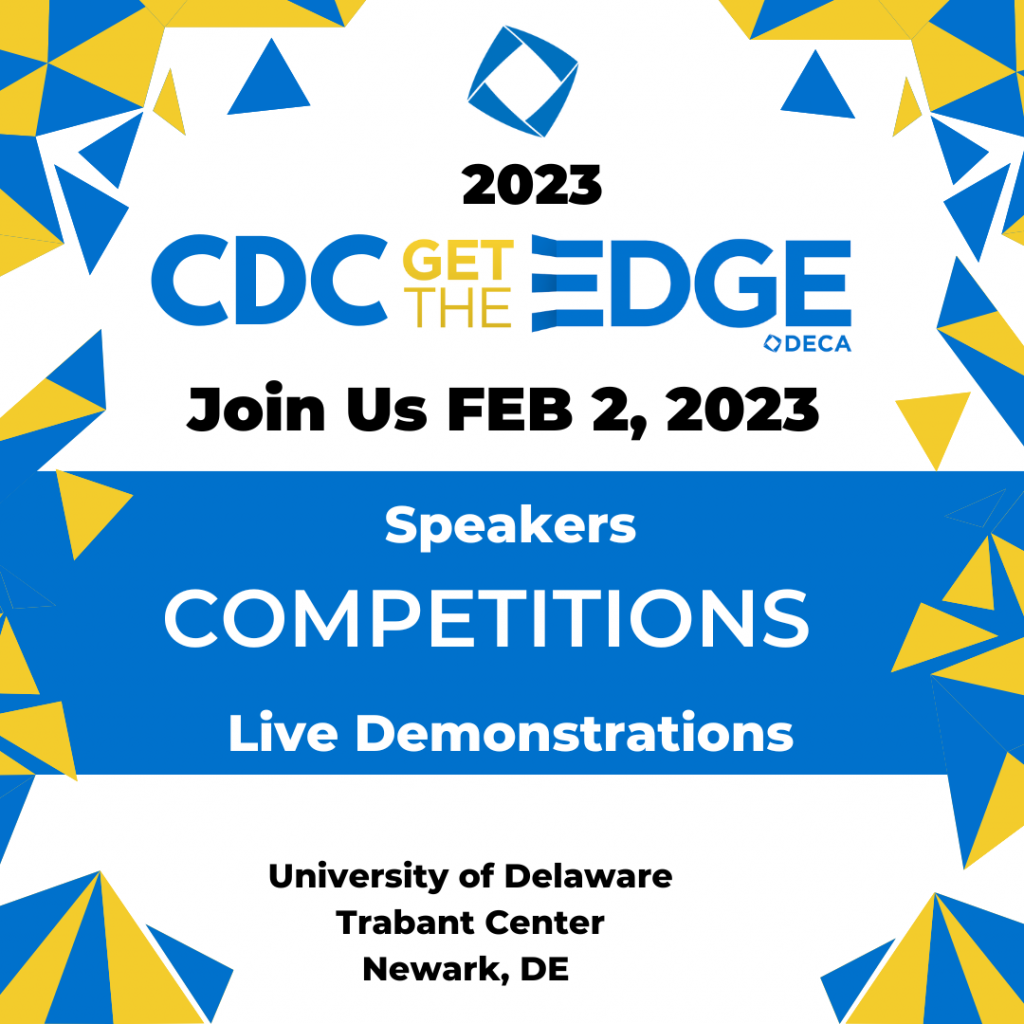 February 2, 2023
Location: University of Delaware, Trabant Student Center
17 W Main St, Newark, DE 19716
Need Directions: Click Here
Tentative Schedule for Competition Day
Chapter Arrival 8 AM to 9 AM
Opening Ceremonies 9 AM
Competitive Events 9:15 AM to 2 PM
Lunch 11:30 to 12:15 PM
Workshop Sessions 10 AM & PM through 3 PM
Election Session 3:30 PM
Dinner 5 PM
Awards 6 PM
2023 SCDC Online Testing Dates
State Testing Dates have been scheduled:
Date: January 9-27, 2023
Time: 7 AM to 7 PM EST
Days: Monday-Friday
Contact your chapter advisor for more details.
2023 SCDC Paperwork
Advisors: Available in the Delaware DECA Schoology group, by email or in the Google Drive Resource Folder.