Marketing Education
DECA is a co-curricular component of marketing education that provides a program of student activities related to marketing and marketing education. Membership in DECA is open to all students who are enrolled in a state approved career and technical marketing education program. DECA provides opportunities for students to develop skills in the areas of career and technical understanding, leadership, civic consciousness, and social awareness.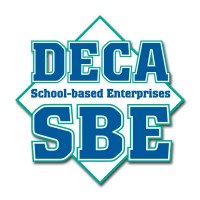 DECA SBE
The School-based Enterprise Certification Program was developed to provide recognition for outstanding achievement by school-based enterprises and to motivate SBEs to strive for excellence and to grow. The program provides SBEs with standards for model school store operation and provides recognition for school-based enterprises at three levels: bronze, silver and gold. The number and type of activities a school-based enterprise completes in each of the twelve sections will determine the level of certification awarded. Certification and re-certification guidelines can be found at: http://www.deca.org/sbe/.
Attention Delaware DECA Advisors:
Practice Testing Site is now open for Registration:
Congratulations to the
2019-2020 State Officer Team!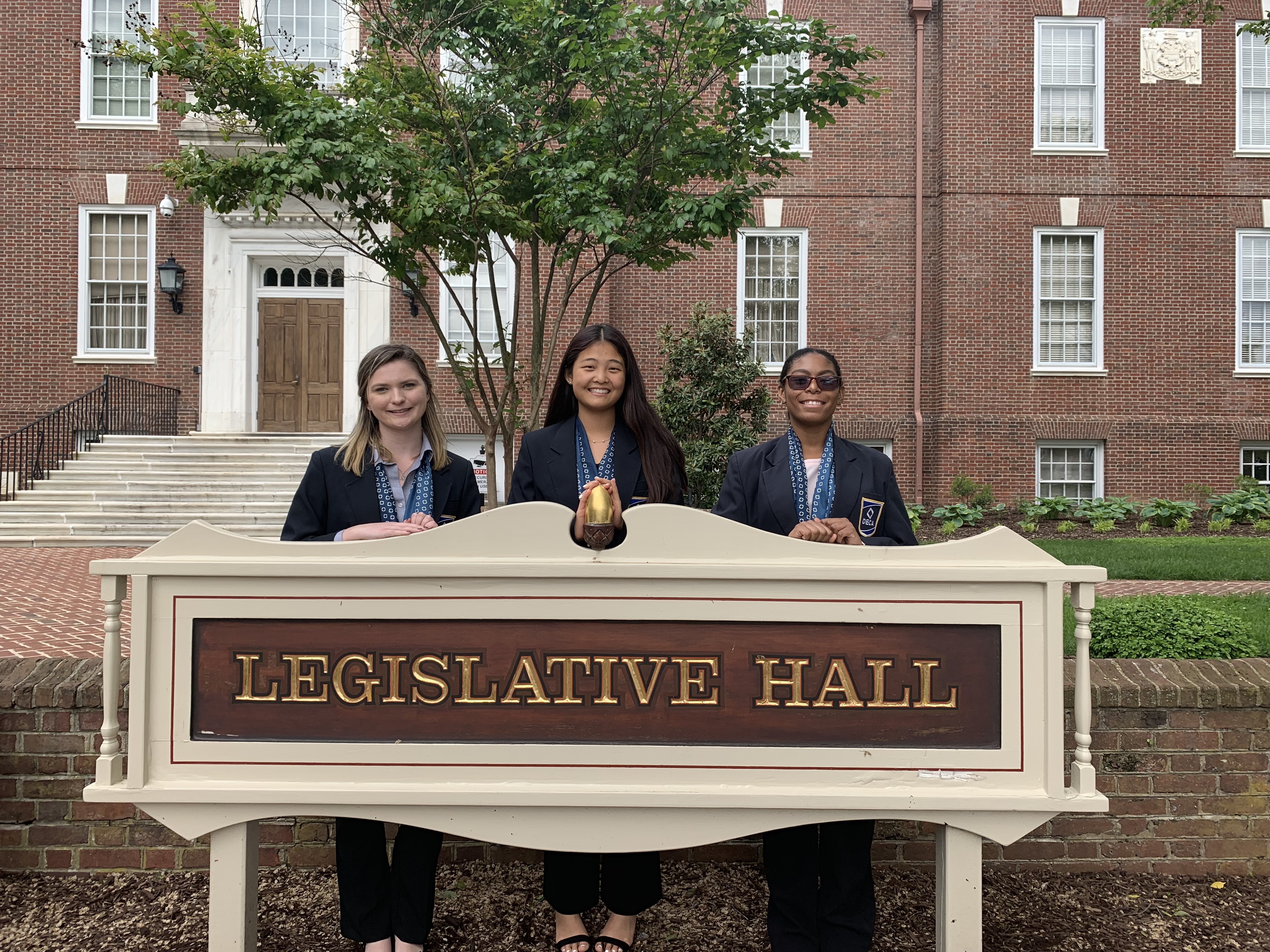 Carly Callahan, State President (Sussex Technical High School)
ccallahan@delawaredeca.org
Nayelis Navarro, State Vice President (Caper Henlopen High School)
nnavarro@delawaredeca.org
Rachel Pappa, Vice President of Career Development (Sussex Technical High School)
rpappa@delawaredeca.org
Hi DE DECA! We are your 2019-2020 Delaware DECA state officer team and we are so excited to get this year started. Make sure your chapter is all signed up as members and stay tuned for more info about our year! #DelawareDECA

#HereWeGo
In DECA, we are surrounded by opportunities. Every moment provides us a new chance to break out of our comfort zones, take risks and prove ourselves as emerging leaders and entrepreneurs. Now is your chance to begin shaping your future. Will you let the moment slip by, or will you take action? Ready… Set…
HERE WE GO.
As a new year in DECA begins, it's time to go faster, go bigger and go further than ever before.
Go lead your chapter or association.
Go build your network.
Go serve your community.
Go explore colleges and careers.
Go enhance your skills.
Go compete against the best.
Go reach your potential.
No matter which goals you choose to pursue, DECA provides us with the skills and abilities to go after what we want most.
The moment is here. Get ready to declare, "HERE WE GO!"
SAVE THE DATE:
February 2020
2020 Delaware State Career Development Conference (SCDC)
Modern Maturity Center
Address: 1121 Forrest Ave, Dover, DE 19904
Phone: (302) 734-1200
Schedule of Events:
8AM- 9AM: Registration
9AM- 9:20AM: Opening Ceremony
9:30AM: Competitions
9:30AM – 10:15AM: Workshops
10:30AM-11:15AM: Workshops
11:30AM – 1:00PM: Lunch
1:15PM -2:00PM: Workshops
2:15PM-3:00PM: Workshops
3:00PM: Events Completed
3:30PM-4:15PM: Elections
4:15PM -5:00PM: Chapter Meetings
5:00PM- 8:00PM- Awards