New Membership Video Coming Soon!
2019-2020 Membership Video

Marketing Education
DECA is a co-curricular component of marketing education that provides a program of student activities related to marketing and marketing education. Membership in DECA is open to all students who are enrolled in a state approved career and technical marketing education program. DECA provides opportunities for students to develop skills in the areas of career and technical understanding, leadership, civic consciousness, and social awareness.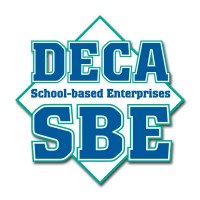 DECA SBE
The School-based Enterprise Certification Program was developed to provide recognition for outstanding achievement by school-based enterprises and to motivate SBEs to strive for excellence and to grow. The program provides SBEs with standards for model school store operation and provides recognition for school-based enterprises at three levels: bronze, silver and gold. The number and type of activities a school-based enterprise completes in each of the twelve sections will determine the level of certification awarded. Certification and re-certification guidelines can be found at: http://www.deca.org/sbe/.
Hi DE DECA! We are your 2020-2021 Delaware DECA state officer team and we are so excited to get this year started. Make sure your chapter is all signed up as members and stay tuned for more info about our year! #DelawareDECA

#NextLevel
In DECA, we are surrounded by opportunities. Every moment provides us a new chance to break out of our comfort zones, take risks and prove ourselves as emerging leaders and entrepreneurs. Now is your chance to begin shaping your future. Will you let the moment slip by, or will you take action? Ready… Set…
NEXT LEVEL LEADERSHIP
Step up to the challenge of guiding your chapter or association as you impact your school and community.
NEXT LEVEL LEARNING
Launch yourself to new heights as you acquire the skills needed to be successful in college and your career.
NEXT LEVEL OPPORTUNITY
Elevate yourself to a whole new world of travel, networking, professionalism and innovative ideas.
NEXT LEVEL COMPETITION
Rise to the top of your chosen competition by claiming DECA Glass on the international stage.
NEXT LEVEL ACHIEVEMENT
Reach new levels of success as you earn scholarships and recognition for your many accomplishments.
No matter what your dreams and goals for the future, propel yourself to the NEXTLEVEL with DECA.