Welcome back to an exciting school year!
Marketing Education
DECA is a co-curricular component of marketing education that provides a program of student activities related to marketing and marketing education. Membership in DECA is open to all students who are enrolled in a state approved career and technical marketing education program. DECA provides opportunities for students to develop skills in the areas of career and technical understanding, leadership, civic consciousness, and social awareness.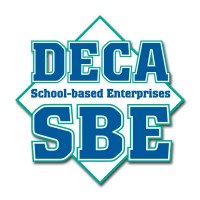 The School-based Enterprise Certification Program was developed to provide recognition for outstanding achievement by school-based enterprises and to motivate SBEs to strive for excellence and to grow. The program provides SBEs with standards for model school store operation and provides recognition for school-based enterprises at three levels: bronze, silver and gold. The number and type of activities a school-based enterprise completes in each of the twelve sections will determine the level of certification awarded. Certification and re-certification guidelines can be found at: http://www.deca.org/sbe/.
Congratulations to the 2016-2017 Delaware DECA State Officer Team!
President– Veyola Rezkalla
Vice President– Jeffrey Smith
Secretary– Tyler Timson
Treasurer– Alexander Sass
Reporter– Chandani Patel

BE EPIC!
The 2015-2016 DECA year will be here before you know it, and the best way to make this next year EPIC is by taking advantage of all the opportunities in DECA's Comprehensive Learning Programs, as well as at leadership and regional conferences.
Whether you decide to do the DECA Idea Challenge 2015, complete all five of DECA's Chapter Campaigns, or attend the Ultimate DECA Power Trip or the Central Region Leadership Conference, DECA has created so many ways for you to #beDECAepic.
TBD