Welcome back to an exciting school year!
Marketing Education
DECA is a co-curricular component of marketing education that provides a program of student activities related to marketing and marketing education. Membership in DECA is open to all students who are enrolled in a state approved career and technical marketing education program. DECA provides opportunities for students to develop skills in the areas of career and technical understanding, leadership, civic consciousness, and social awareness.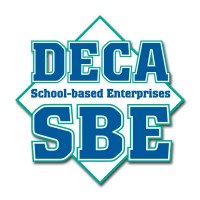 The School-based Enterprise Certification Program was developed to provide recognition for outstanding achievement by school-based enterprises and to motivate SBEs to strive for excellence and to grow. The program provides SBEs with standards for model school store operation and provides recognition for school-based enterprises at three levels: bronze, silver and gold. The number and type of activities a school-based enterprise completes in each of the twelve sections will determine the level of certification awarded. Certification and re-certification guidelines can be found at: http://www.deca.org/sbe/.
Meet the 2014-15 Delaware DECA State Officer Team!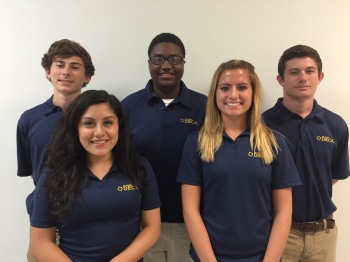 In DECA, we talk a lot about our goals, principles and achievements. We have impressive statistics about how many countries our chapters are located in and who our messages reach. We offer scholarships, awards, events and conferences and even host guest speakers, talented performers and great leaders.
But is that all DECA is? No, because DECA is more than competitive events, blazers and medallions.
DECA is you.
Tell us your DECA Story: #IAMDECA
2015 State Conference
Coming soon…